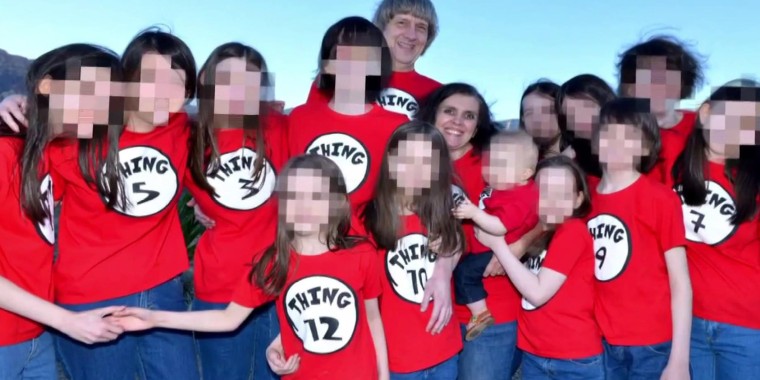 Turpin Family – Image courtesy of NBC News
WARNING:  Graphic Images
Most of us remember the Turpin children because of the extreme abuse they endured.
The 13 children suffered years of torture, starvation, and neglect at the hands of their parents before being rescued in 2018 from the house of horrors in which they were raised. 
Now it appears that rescue was illusory.
Further Abuse
The 6 youngest children have filed suit against Riverside County, CA; ChildNet Youth and Family Services; and the Foster Family Network, alleging they were placed with a foster family who emotionally, physically, and sexually abused them [1A][2]. Continue reading →