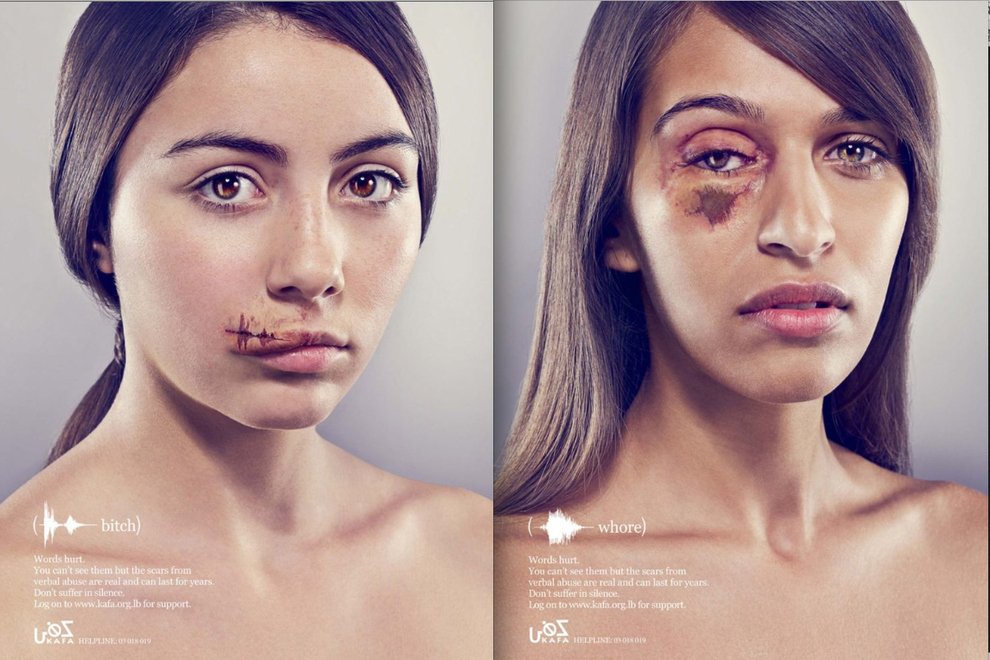 https://art-sheep.com/12-of-the-most-powerful-and-brutal-domestic-violence-awareness-campaigns/
"Violence that occurs between intimate partners does not end with the relationship's conclusion, yet few resources exist to help survivors move beyond the betrayal of abusive relationships in order to begin new, healthy relationships."

-"Intimate partner violence doesn't end with the relationship",  Science Daily, 7/11/18
Some estimates are that one in three women in the United States has experienced violence by a partner, and that one in ten has been raped by a partner.
Abusive behavior by an intimate partner is not, however, limited to physical violence.  It can include verbal, emotional, and financial abuse.
All this is experienced as betrayal by the very individual we most trust, the very individual we rely on to support and protect us, the very individual to whom we have committed our lives.
Shame
The shame associated with intimate partner violence is likely to carry over into new relationships.  This may influence our choice of a new partner.
Once a new relationship has been established, self-esteem issues stemming from the violent relationship can color the routine problems that arise in all relationships.  We may wonder whether we deserve love at all. Continue reading →