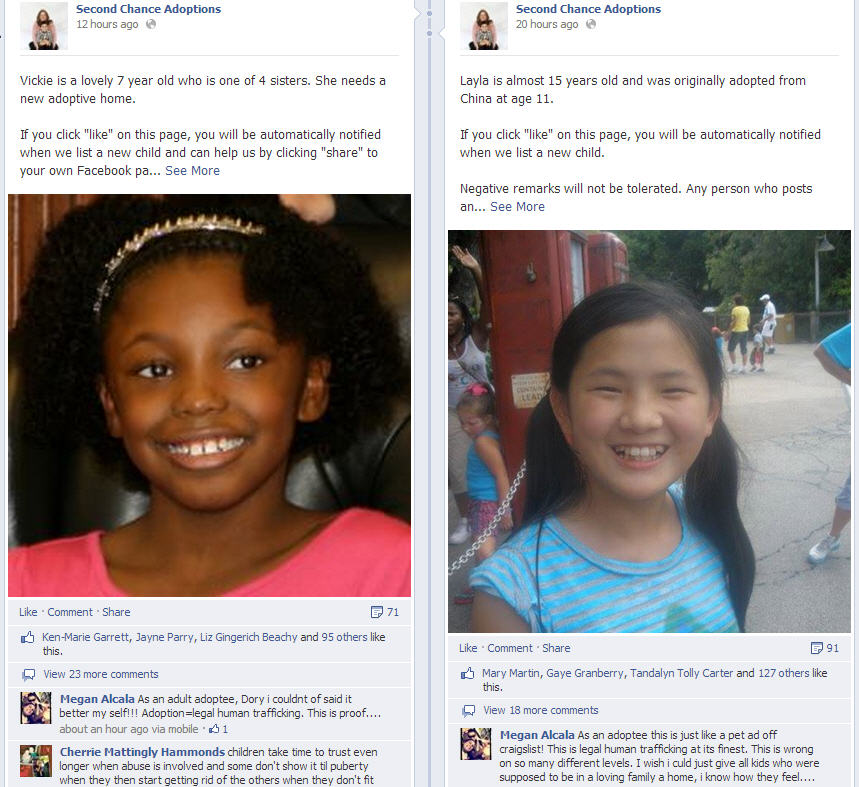 The Dept. of Health and Human Services estimates that 1% – 5% of the 135,000 adoptions finalized in the US each year are later legally dissolved.
Second Chance Adoptions, a division of Wasatch International Adoption Agency (WIAA), is one agency that offers "second chance" adoptions. [1A].
Reasons for Re-Adoption
An adopted family may put a child up for re-adoption for a variety of reasons.  These can range from financial (involving, for instance, job loss and/or the lack of necessary medical insurance) to emotional (involving, in rare cases, Reactive Attachment Disorder a/k/a RAD).
RAD tends to occur in older children who have been severely neglected, raised in unusual settings such as institutions, or repeatedly deprived of a primary caregiver.  Children with the condition are unable to form a strong attachment to their adoptive parents.
Trauma to the Child
Adoption dissolution is no more difficult, legally speaking, than placing a biological child for adoption.  Without question, however, adoption dissolution places children at significant risk of trauma.
Not only are their lives fundamentally unsettled; these children may be left with lifelong doubts as to their own value.
As a result, children can suffer from depression or mood swings, and may be susceptible to disrupted bonding.  Of course, these are the very children in desperate need of love and stability. Continue reading →