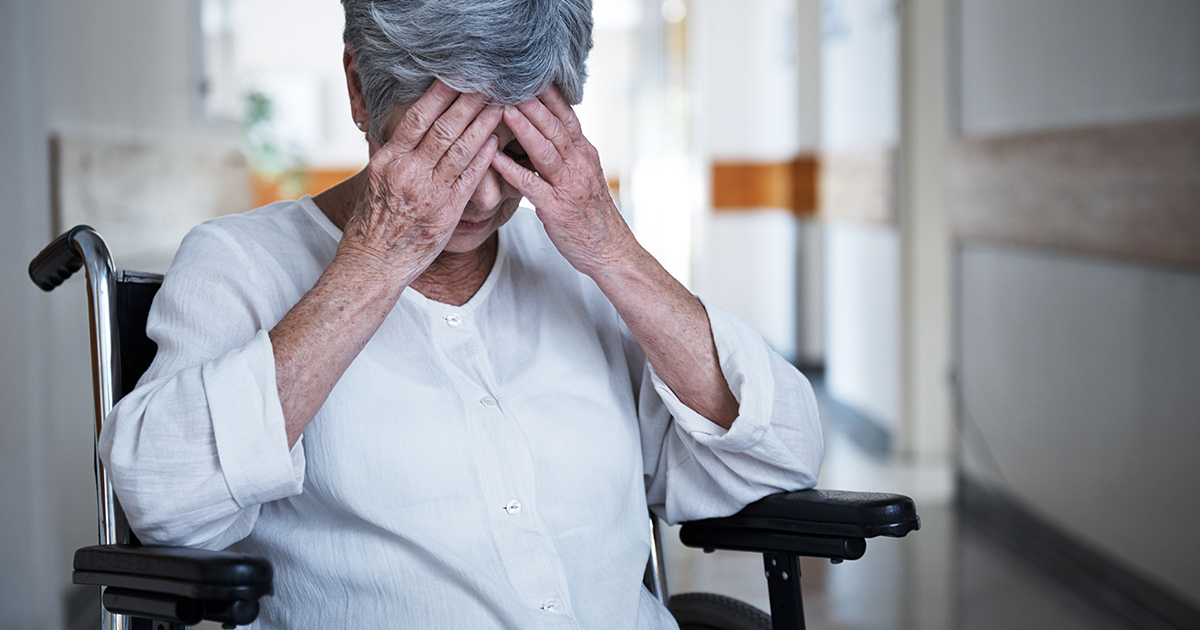 Image courtesy of ARAD Insurance https://www.araglegal.com/individuals/learning-center/topics/caring-for-others/how-to-identify-elder-abuse.
Elder abuse has become so common that older adults write into public forums for advice [1].
Adult children moved back in with parents with increasing frequency during the COVID-19 pandemic [2].  Less than 25% of parents asked that their children contribute to increased household expenses such as food and utilities.  This has strained some relationships, both financially and emotionally.
Other abusers may include partners, spouses, relatives, neighbors, friends, volunteer or paid workers, lawyers, and individuals intent on theft or fraud [3A].
Forms of Elder Abuse
As parents grow more frail with age, they become increasingly vulnerable to abuse.  Abuse can range from rudeness and disrespect, to financial mismanagement, threats, intimidation, and outright violence.
Impact of Elder Abuse
Elder abuse can contribute to stress, physical and mental decline, depression, and premature mortality [3B].
Signs of Elder Abuse
Since elder abuse comes in a variety of forms, the signs of potential abuse, also, vary [4].
A.  Emotional Abuse

Isolation.
Confusion or miscellaneous strange behavior not attributable to dementia.
Anxiety, agitation or fear.
Depression.
Stress-related physical signs of abuse, such as high blood pressure.
Unexplained rapid weight gain or loss.
Problems sleeping.
B.  Neglect
Withdrawal.
Confusion not attributable to dementia.
Fear of caregiver.
Unkempt or inappropriate clothing to the conditions.
Absence of a necessary medical device (dentures, hearing aid, brace).
Skin rashes or bedsores.
Worsening of a chronic condition.
Regressive or self-destructive behavior.
Difficulty sleeping; nightmares.
C.  Physical Abuse

Signs of trauma such as hair loss or tooth loss.
Abrasions or burns which seem the result of restraints.
Sprains; broken, fractured, or dislocated bones.
Bruises not typically caused by accident.
Recurrence of the same injuries.
Unexplained or implausibly explained injuries; conflicting stories about how injuries were sustained.
Long delays between injury and treatment.
Use of multiple health care facilities to avoid suspicion.
D.  Financial Abuse

Unpaid bills, shut-off notices for utilities, and eviction notices.
Banking mail no longer deliverable.
Unexplained withdrawals or transfers from bank accounts.
Forged signatures.
Missing property.
Newly acquired "best friends".
Caregivers excessively interested in how a senior's money is spent.
Resources to Combat Elder Abuse
Most states (along with many cities and counties) have Adult Protective Services available.  These serve older adults at risk of or experiencing exploitation.
When formal guardianship is requested, it is the role of courts to screen prospective guardians and ensure that only those in need are assigned such guardians.  Courts monitor guardian activities and spending.  Guardians who have committed elder abuse are removed and required to pay fines or face jail.
Biblical Guidelines
"Hear, my son, your father's instruction, and forsake not your mother's teaching…" (Prov. 1: 8).
"Honor thy father and mother" is one of the Ten Commandments (Ex. 20: 12; Deut. 5: 16; Matt. 15: 4).
Given the choice, none of us would wish to be treated unkindly, especially not by our loved ones.  We will all grow old one day.  It is not asking too much that we exercise patience and compassion toward the elderly.
—
[1]  Market Watch, "'I am held hostage in my own home': My husband's son lives with us. He is physically abusive and menacing" by Quentin Fottrell, 2/24/21, https://www.marketwatch.com/story/my-husbands-son-29-lives-with-us-he-is-a-slob-abusive-lazy-and-menacing-how-can-i-stop-him-from-inheriting-our-home-2021-02-11?siteid=msnheadlines.
[2]  Telegraph, "Adult children move back in with parents during pandemic costing them £425 a month" by Sam Meadows, 11/11/20, https://www.telegraph.co.uk/news/2020/11/11/adult-children-move-back-parents-pandemic-costing-425-month/.
[3A and 3B]  Wikipedia, "Elder abuse", https://en.wikipedia.org/wiki/Elder_abuse.
[4]  ARAG Insurance, "How to Identify Signs of Elder Abuse", https://www.araglegal.com/individuals/learning-center/topics/caring-for-others/how-to-identify-elder-abuse.
FOR MORE OF MY ARTICLES ON POVERTY, POLITICS, AND MATTERS OF CONSCIENCE CHECK OUT MY BLOG A LAWYER'S PRAYERS AT: https://alawyersprayers.com