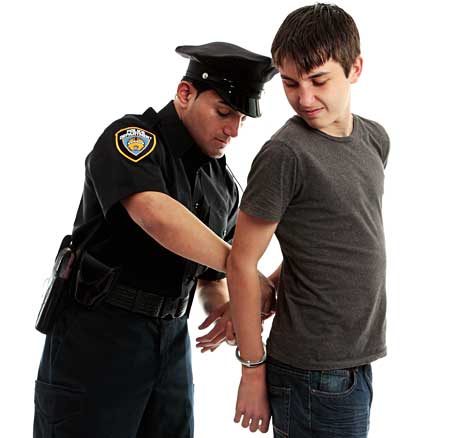 Image courtesy of Barnett, Howard & Williams, PLLC
Maryland resident, Cornella Rookard, drove her armed 14 y.o. son to confront another boy.  The teen fired several times at the intended victim from the backseat of his mother's vehicle with a shotgun.  He was later charged with attempted murder.  His mother was charged with assault, contributing to the delinquency of a minor, and reckless endangerment [1].
We assume parents will raise their children to become good citizens, and teach them right from wrong.  Unfortunately, that assumption is often mistaken.
Parental Impact
Parents have enormous impact on the behavior of their children.  Parental interest and encouragement can increase a child's self-esteem, motivation, and interest in school [2].  The reverse is, also, however, true.
Children who are rejected by their parents, who are inadequately supervised or grow up amid conflict run the highest risk of delinquency [3A].  Where parents are, themselves, involved in criminal activity, that risk increases exponentially [3B].
Absent Fathers
"But if anyone does not provide for his relatives, and especially for members of his household, he has denied the faith and is worse than an unbeliever" (1 Tim. 5: 8).
It may be painful to hear.  But the absence of a father from the home is considered the single most important cause of crime [4].  Boys who do not share a home with their fathers after the age of 10 y.o. – 14 y.o. are twice as likely to be jailed as those from intact homes.  Boys fatherless from birth are three times as likely to be jailed.
This is not intended to cast aspersions on single or divorced mothers.  It is simply to point out that fathers serve a purpose above and beyond procreation (a concept that seems lost on our society). Continue reading →