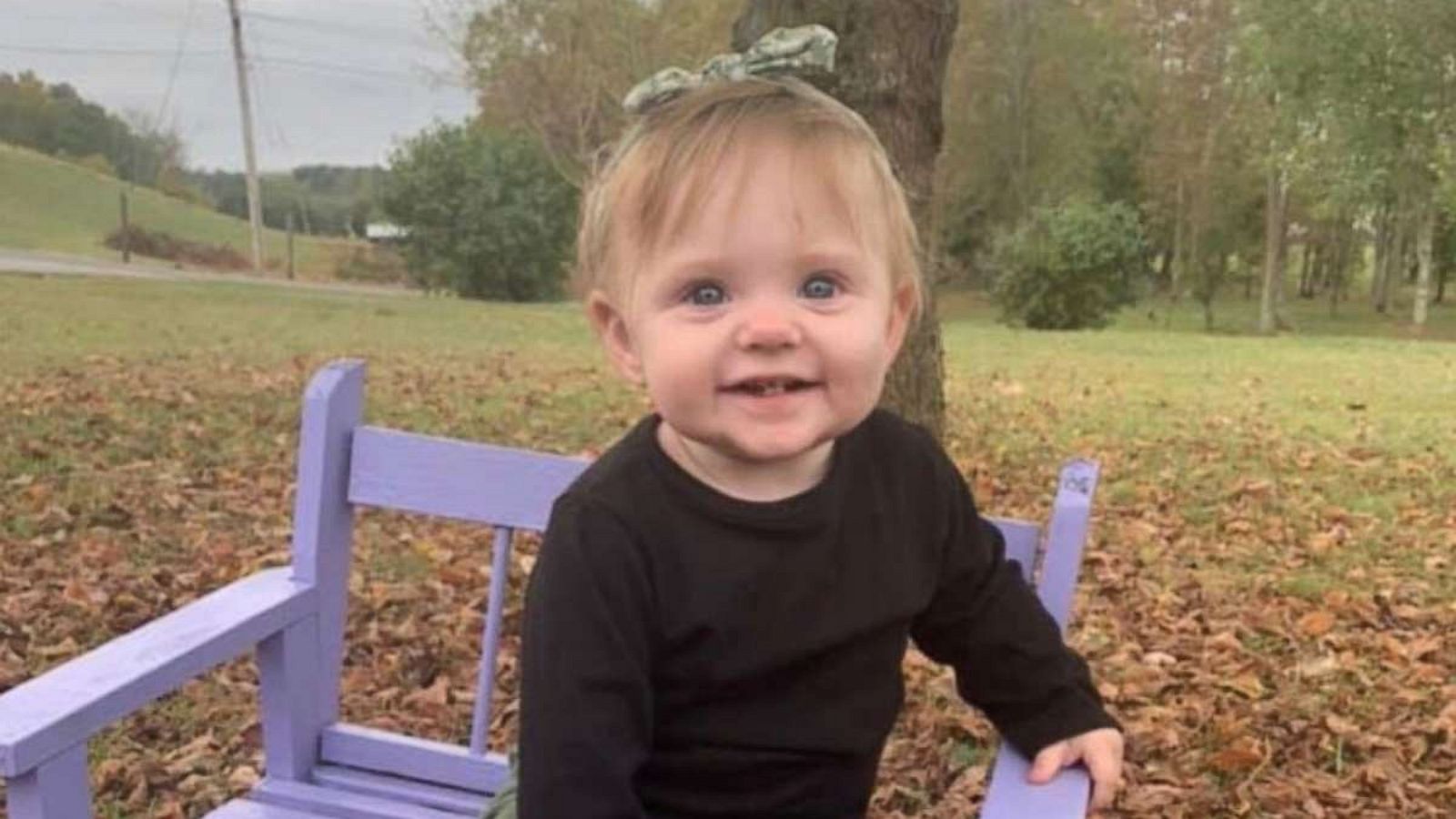 WARNING: Graphic Images
The 15 month old toddler, Evelyn Boswell, is about to have a Tennessee law named after her [1]. The baby disappeared from her home in December but was not reported missing till February. Police were told she was on vacation with a friend or visiting her grandmother.
When the lies were disproven, and the child's remains were found on the family property, her mother, Megan "Maggie" Boswell, was charged with felony murder [2][3].
The new law would require that parents or legal guardians notify law enforcement or the Tennessee Bureau of Investigation within 24 hours of the disappearance of a child 12 years of age or younger. Failure would result in a Class A misdemeanor. A higher penalty would apply, if the missing child were later found to have serious bodily injury.
But Evelyn Boswell is not the only missing child later found murdered.
Both Tylee Ryan, 17 y.o., and her brother Joshua "JJ" Vallow, 10 y.o. – the children of Lori Daybell – were buried at the home of Chad Daybell, Lori's fifth husband [4][5]. The girl's body had been dismembered.
Though the children were missing for 8 months, their mother refused to assist in the search for them. Before the bodies were discovered, Lori Daybell said variously that she would be home schooling the boy, that he was "safe", and that he was staying with a friend. Texts from the girl's phone after what is now known to have been her death indicated she, too, was "safe". Lori Daybell meanwhile abandoned a storage locker with clothing, bikes, and photos related to the children.
Lori Daybell was initially charged with desertion and non-support of dependent children. These charges were dropped in favor of obstruction and concealment of evidence. Chad Daybell has been charged with felony murder. Both deny the charges.
A Dateline episode aired, regarding this tragic case [6]. We all, of course, remember the equally bizarre case of Caylee Anthony [7].
It takes a dark heart to murder children. For a parent to murder them is beyond comprehension. Not, unfortunately, beyond the realm of possibility.
—
[1] Tennessee General Assembly, "Evelyn Boswell's Law", https://wapp.capitol.tn.gov/Apps/GlobalSearch/Search.aspx?q=boswell.
[2] People Magazine, "Body Body Believed to Be That of Missing Toddler Evelyn Mae Boswell Found at Family Member's Property" by Steve Helling and Gabrielle Chung, 3/6/20, https://people.com/crime/evelyn-mae-boswell-missing-toddler-body-found/ .
[3] People Magazine, "Evelyn Mae Boswell's Mother Indicted on Murder Charges in Connection to the Toddler's Death" by Gabrielle Chung, 4/19/20, https://people.com/crime/evelyn-mae-boswell-mother-indicted-murder-charges-connection-toddler-death/ .
[4] Wikipedia, "Deaths of Tylee Ryan and JJ Vallow", https://en.wikipedia.org/wiki/Deaths_of_Tylee_Ryan_and_J._J._Vallow.
[5] People Magazine, "Prosecutors Plan to Charge Lori Vallow & Chad Daybell with Conspiracy to Murder Kids: Recording" by Christine Pelisek and Laura Barcella, 1/11/21, https://people.com/crime/prosecutors-might-file-charges-vallow-kids/.
[6] NBC, "Mommy Doomsday", https://www.nbcnews.com/dateline/video/dateline-friday-preview-mommy-doomsday-108775493786.
[7] Wikipedia, "Death of Caylee Anthony", https://en.wikipedia.org/wiki/Death_of_Caylee_Anthony.
Three toddlers were found stabbed to death in their Los Angeles apartment. Their mother, Liliana Carrillo, has been arrested.
See, https://www.thedailybeast.com/liliana-carillo-identified-as-person-of-interest-after-3-kids-found-stabbed-to-death-in-reseda-los-angeles?source=articles&via=rss.
FOR MORE OF MY ARTICLES ON POVERTY, POLITICS, AND MATTERS OF CONSCIENCE CHECK OUT MY BLOG A LAWYER'S PRAYERS AT: https://alawyersprayers.com