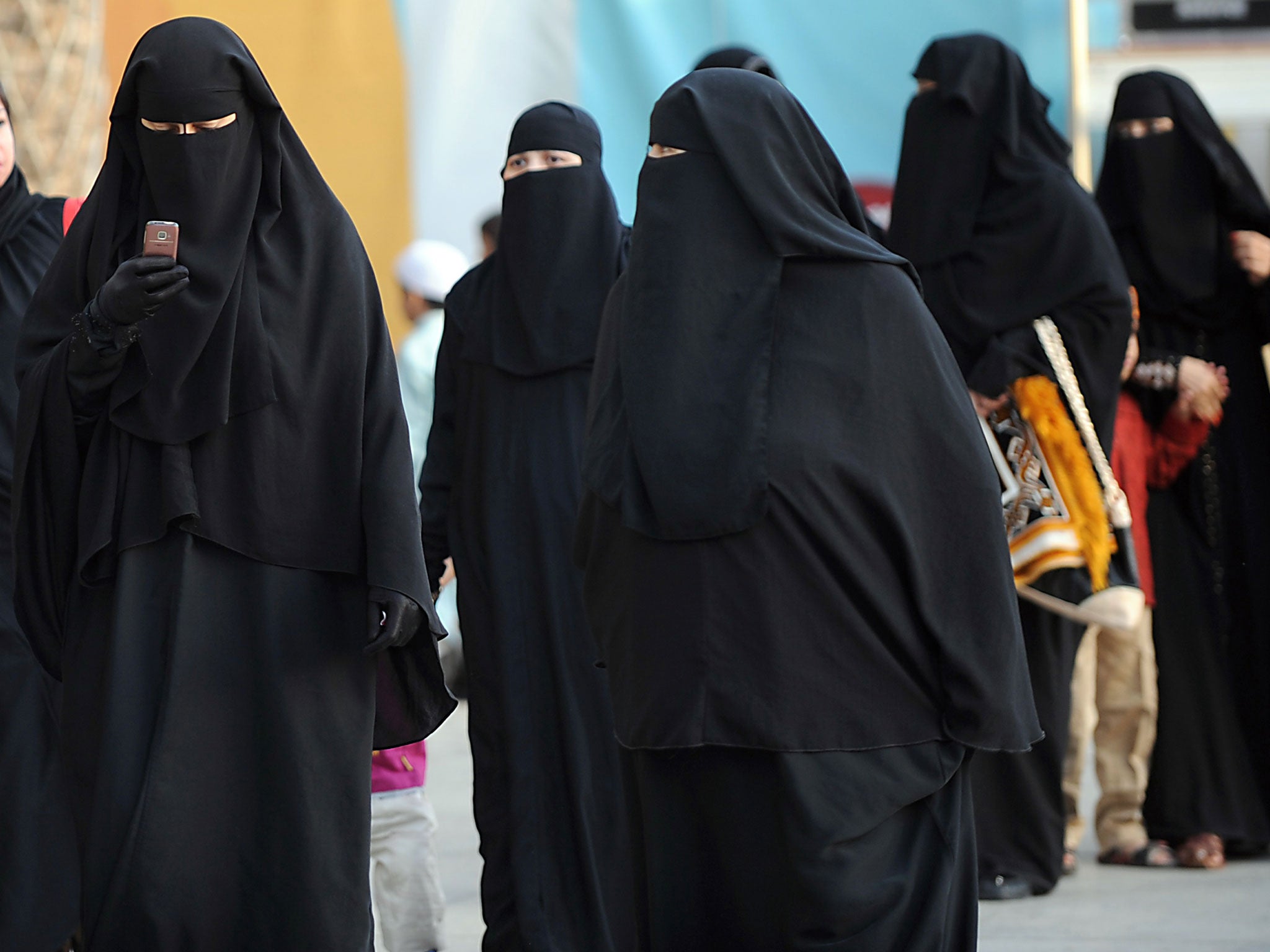 Photo courtesy of Independent Minds.
Saudi Arabian "guardianship" laws assign women a legal status comparable to that of children, in many respects.  Each woman is appointed a male guardian (generally her father, husband, or son) who must give permission for her to marry, have certain medical procedures, or obtain a passport.
A mobile application now allows men to track and restrict the movement of women [1].  Launched by the Saudi government in 2015, Absher ("Yes, Sir") is available for download from the Apple and Google Play stores.  The app enables men to issue or revoke the travel rights of women over whom those men hold guardianship, tracking the women through airports.
Human rights groups like Amnesty International and Human Rights Watch have lobbied for the repeal of guardianship laws, but the use of Western technology to enforce them is recent.
The Saudi cabinet did several years ago pass a ban on physical and sexual violence against women [2].  The legislation made domestic violence a crime there for the first time.
—
[1]   NY Times, "Apple and Google urged to dump Saudi app that lets men track women" by Ben Hubbard, 2/13/19, https://www.nytimes.com/2019/02/13/world/middleeast/saudi-arabia-app-women.html.
[2]  Independent Minds, News, "Saudi Arabia cabinet passes ban on domestic violence" by Heather Saul, 8/29/13, https://www.independent.co.uk/news/world/middle-east/saudi-arabia-cabinet-passes-ban-on-domestic-violence-8789358.html.
FOR MORE OF MY ARTICLES ON POVERTY, POLITICS, AND MATTERS OF CONSCIENCE CHECK OUT MY BLOG A LAWYER'S PRAYERS AT: https://alawyersprayers.com